How Will the New Draft Measures Impact China's Vape Industry?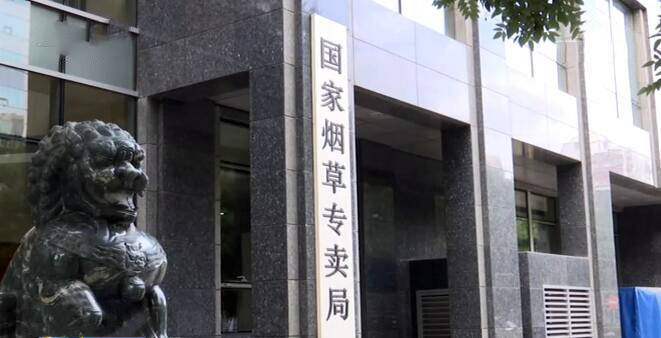 How Will the New Draft Measures Impact China's Vape Industry?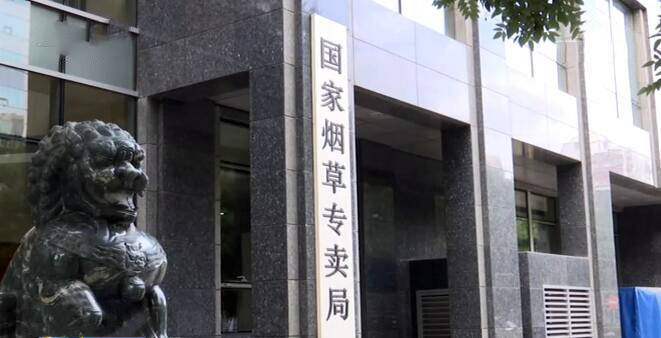 China's vape industry has been hit with another round of legislation. New measures build upon a recent decision to move the industry under the purview of the State Tobacco Monopoly Administration and regulate e-cigarettes as a tobacco product, which is like to put significant restraints on the industry's growth.
New regulations for China's vape industry
On November 26, 2021, China's State Council announced it had amended the Regulations for the Implementation of the Tobacco Monopoly Law of China to include e-cigarettes and related products, stipulating that they are subject to the same regulations as tobacco products. This means vapes will now be subject to the same rules for licensing, production, sales, import/export, and taxation, among other rules, as traditional tobacco products.
Then on December 2, 2021, China's State Tobacco Monopoly Administration (STMA) released a draft of the Administrative Measures for E-Cigarettes (the 'draft measures'), a new set of measures for governing the emerging China vape industry.
The draft measures are based on the following Chinese laws governing the tobacco industries and the protection of minors:
The Tobacco Monopoly Law of the People's Republic of China
The Law of the People's Republic of China on the Protection of Minors
Regulations for the Implementation of the Tobacco Monopoly Law of the People's Republic of China
The draft measures stipulate regulations for the production, sale, marketing, and import and export of e-cigarette products and nicotine for e-cigarettes. Perhaps one of the most significant rulings is that the industry will have to process all transactions through an 'e-cigarette transaction platform', which is overseen by the STMA.
Overview of China's vape industry
The China vape or e-cigarette industry has exploded in growth over the past couple of years, with early movers benefiting from unfettered access to the largest population of smokers in the world. The industry also has massive growth potential.
According to a report from Chinese data analysis firm iiMedia Research, the penetration rate of e-cigarettes had reached just 1.5 percent in 2021. This report notes that this is far behind countries such as the U.S., the U.K., and Japan, all of which have penetration rates above 30 percent.
There is therefore significant room for expansion if companies are able to convince more of China's 300 million or more smokers to wean off traditional tobacco.
Regulations will now be the biggest hindrance to the industry's potential. Until recently, e-cigarettes were not regulated as a tobacco product. Companies instead operated in a legal grey area that ultimately enabled it to grow into an RMB 8.3 billion (US$1.3 billion) industry.
This decision, although perhaps not welcomed by the industry, will not come as a surprise; the government began deliberating it back in March 2021, and the pressure on lawmakers to sign off on the decision will only have become more acute as other laws aimed at enhancing the welfare of minors were released over the summer.
The issue of the protection of minors was likely also behind the decision at the end of 2019 to ban the online sale and advertising of e-cigarettes, as concerns rose over how easy it was for minors to access the youthfully marketed product.
The new measures mark a major turning point for the industry as vapes will now be regulated as a tobacco product and are under the administration of STMA.
A look at China's e-cigarette regulations
The draft measures are applicable to companies that engage in the production and operation of electronic cigarettes within China and cover all vape products, including vape cartridges, vape sets, and products sold as a combination of cartridges and sets.
Regulations for producers and manufacturers
Under the draft measures, local tobacco monopoly administrative departments are responsible for the monitoring and management of e-cigarettes in their jurisdiction. They are also responsible for implementing a registration system for e-cigarette companies and products.
Before companies can sell or market vape products in China, they will have to register the products with the STMA. Products that meet certain criteria will be added to an approved product catalog. A professional institution or technical experts will conduct tests and review the safety of the products to assess whether they should be included in the catalog.
To be allowed to produce or manufacture vapes or related products, companies must obtain a license from the STMA. To be eligible for a production license, companies must meet the below criteria:
Have a suitable amount of funding for the production of e-cigarette products or nicotine for e-cigarettes;
Have fixed production and business premises, technology, and equipment conditions required for the production of e-cigarette products or nicotine for e-cigarettes;
Comply with the national e-cigarette industry policy requirements; and
Other criteria stipulated by the STMA.
Manufacturers must also obtain approval from the STMA if they intend to expand production capacity.
The tobacco products used by manufacturers to produce e-cigarette products and nicotine must be purchased from a company with the right to operate and may not be purchased from an illegal seller.
E-cigarette products must use a registered trademark.
Regulations for China vape retailers and wholesalers
Companies engaged in the wholesale and retail of vape products are subject to the same rules and criteria for registration as producers and manufacturers. That is, they must obtain and receive approval for a license to engage in the wholesale or retail of e-cigarette / vape products from the STMA or get approval for a change in the business scope of the license if they are pivoting into wholesale or retail.
The criteria to receive a license are the same as those required to receive a license for production and manufacturing listed above, adjusted to apply to wholesale and retail.
Qualified and licensed retailers are also required to purchase vape products from a local licensed wholesaler, and wholesalers are not permitted to sell e-cigarette products to unlicensed retailers.
The measures do not add any new provisions for the advertising of e-cigarettes, instead, they default to relevant provisions in other legislation.
E-cigarette retailers may not be located in the vicinity of any primary school, secondary school, vocational school, or kindergarten. They are also not permitted to sell e-cigarette products to minors and must place a sign banning minors from purchasing e-cigarettes in a prominent place in the shop.
China's new e-cigarette transaction management platform
The STMA is in the process of establishing a 'unified national e-cigarette transaction management platform' ('e-cigarette transaction platform'), through which manufacturers, producers, wholesalers, retailers, and other related companies will be required to carry out all vape product transactions. Imported vape products can also only be sold to domestic wholesalers or producers through this platform.
Overseas suppliers of e-cigarette products are also only permitted to sell products to domestic manufacturers or wholesalers through this transaction management platform.
The tax base for the e-cigarette products must be verified before they can be sold through the e-cigarette management platform. No seller or individual is permitted to sell e-cigarette products through a channel outside of this management platform.
Regulations for import and export
Foreign-invested e-cigarette manufacturers, retailers, wholesalers, or other related enterprises must undergo a review and get approval from the STMA before they can launch a vape-related project.
If a wholesaler wants to pivot to exports, it must update its license scope and get approval from the STMA.
Companies seeking to import vapes and related products must report to the STMA for review and approval and imported products must also be registered and undergo approval to be included in the aforementioned catalog.
In addition, companies that produce vapes and related products for export only must also register their products and receive a production license from the STMA. They also need to meet the standards and regulations of the import company, and if the import company does not have any relevant standards or regulations, they will be subject to China's standards and regulations.
Oversight and role of corporate social credit system
Finally, the measures give the STMA the power to take action against companies that violate any of these or other tobacco regulations, including launching investigations against alleged infringements and meting out punishments, including removing products from the catalog of approved products, suspending or canceling business licenses, and suspending or stopping operations.
The STMA will also establish a corporate social credit system. E-cigarette companies that have breached regulations will be listed on the system and be subject to closer monitoring and will also have their information listed on the National Credit Information Sharing Platform. Companies that are in serious breach of the law, and whose actions have had serious repercussions or caused considerable social harm, could be added to the "list of targets for joint punishment for dishonesty".
How will the regulatory measures impact the vape industry in China?
China's vape industry has shown remarkable resilience in the face of previous regulatory crackdowns. The ban on online sales of e-cigarettes implemented in 2019 was a major blow to the industry as it was suddenly cut off from an important revenue stream. However, some of the largest industry players were able to weather the storm by increasing their footprint of brick-and-mortar shops – often placed in prominent locations in busy shopping areas – which enabled it to sustain a high level of growth.
However, the new measures could spell a more complicated road ahead for the industry. Perhaps most worrying is the implementation of the e-cigarette transaction platform, which could indicate that e-cigarettes will be subject to the same pricing and quota requirements as traditional tobacco products. This would severely harm the competitiveness of the industry and could hinder innovation in a technology that could yet become safer and healthier. However, no concrete announcements have been made regarding this, and details on how the transaction platform will function are yet to be released.
The requirements to prove a company has the right amount of capital and facilities may raise the barrier of entry for newer and smaller companies that haven't yet accumulated the requisite funding. This in turn could benefit the established players who already have the means and capital to meet the new requirements and can therefore more easily pass government assessments.
It's also worth noting that the regulations do also help to legitimize an industry whose legal status was previously dubious. Some investors have been concerned that China would impose an outright ban on e-cigarettes, as Hong Kong did in October of this year. Many other Asian countries, such as Singapore, Thailand, and India, have taken similarly hardline approaches. By incorporating vaping into the legal framework of the tobacco industry, China is giving the industry the space to exist.