Vaping101: What's the Difference Between MTL Vaping and DTL Vaping?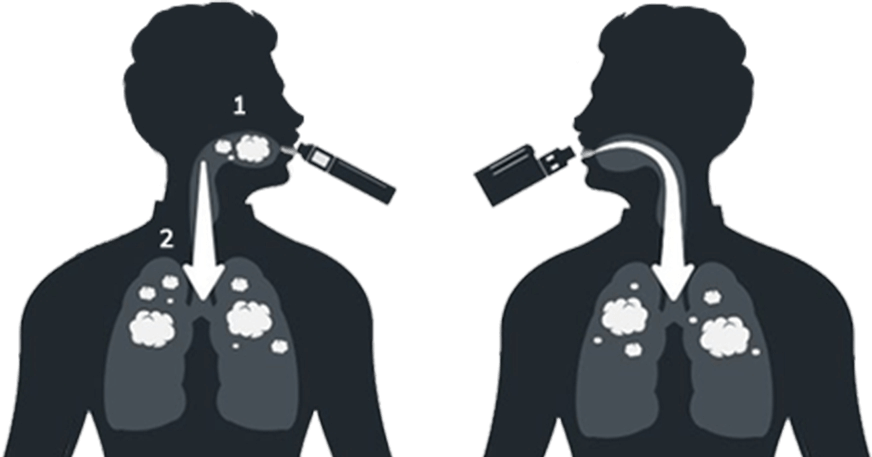 Vaping101: What's the Difference Between MTL Vaping and DTL Vaping?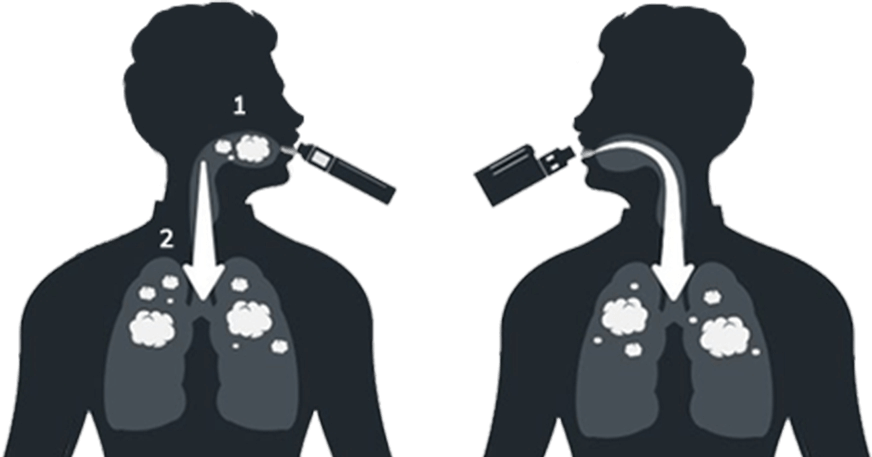 You might come across MTL and DTL quite a lot when you are shopping for new kits, e-liquids and parts for your devices. You might read that a new device is "ideal for DTL vapers" or a new nic salt flavour is "designed for MTL vaping", But what does MLT and DTL mean exactly?
What is MTL Vaping?
MTL: Mouth-To-Lung
MTL vaping stands for mouth-to-lung vaping and it does exactly what it says it does.
Vaping was created to help people quit smoking. Mouth-to-lung vaping will replicate the sensation of smoking a traditional cigarette making it a very good way to introduce yourself to the world of vaping.
How to vape mouth-to-lung:
1. Take a long draw of vapour into your mouth
2. Once the vapour is in your mouth, inhale into your lungs, drawing air in at the same time
3. Exhale
What is DTL Vaping?
DTL: Direct-To-Lung
Direct-to-lung vaping is the opposite of the MTL style of vaping. It can take some getting used to, especially if you are a recent smoker and have become familiar with the MTL inhaling style for so long.
How to vape direct-to-lung:
1. Inhale slow and steady, directly into your lungs
2. 3-5 second draw
3. Exhale
Main Differences Between MTL and DTL Vaping
Airflow: A DTL vape's airflow is usually much looser than an MTL vape.
Wattage: The wattage set for DTL is from 30w-200w while for an MTL vape is usually from 8w-20w.
Coil resistance: The coil resistance for DTL vapes is usually around 0.2ohm-0.6ohm while for a MTL vape is usually around 0.8ohm-1.6ohm.
Size: A DTL vape is usually larger and bulkier than an MTL Vape.
Which PG/VG Ratio Is Best For DTL Vapers?
As far as PG and VG go…DTL devices are more suited to a higher VG that produces a far more satisfying, smooth and full vapour. 70VG/30PG is one of the most popular blends for sub-ohm vape devices.
VG will be easier on your lungs, completely easy, in my experience. Vape smart and enjoy vaping for what it is. For me it's a tastier and far more entertaining experience than smoking will ever be!
Which PG/VG Ratio is Best for MTL Vapers?
PG and VG are the main ingredients that make up your e-liquid.
Mouth-to-lung vaping provides you with the best experience when you use a 50/50 e-liquid or nic salts.
50/50 – Good throat hit
Nic Salts – Perfect for MTL and recent switchers
MTL OR DTL. Which One Works Best For You?
MTL devices are often selected by new vapers for three reasons:
Simplicity - User-friendliness of the device makes a more natural transition from smoking to vaping.
High Nicotine Strength - Experts recommend 50 mg of nicotine for heavy smokers.
Mouth to lung inhale - Resembles the way you inhale a cigarette.
DTL devices allow for greater flexibility but come with a steep learning curve. Here are some reasons you would get a Direct lung inhale device:
Ideal for cloud chasers and for those who want to play around with the settings to hit the sweet spot for maximum flavor
Devices with an airflow control and variable wattage can allow you to create a MTL experience.
Lower nicotine strength is used because of more significant cloud production. More clouds = greater nicotine consumption.
Conclusion- MTL or DTL?
Whatever method of vaping you choose will be down to your personal preference. If you're new to vaping, we recommend that you start with MTL devices and e-liquids. These products will give you a feel for how vaping works, and they help you control your nicotine consumption.