Review of Schatze at Shenzhen 2021 IECIE Exhibition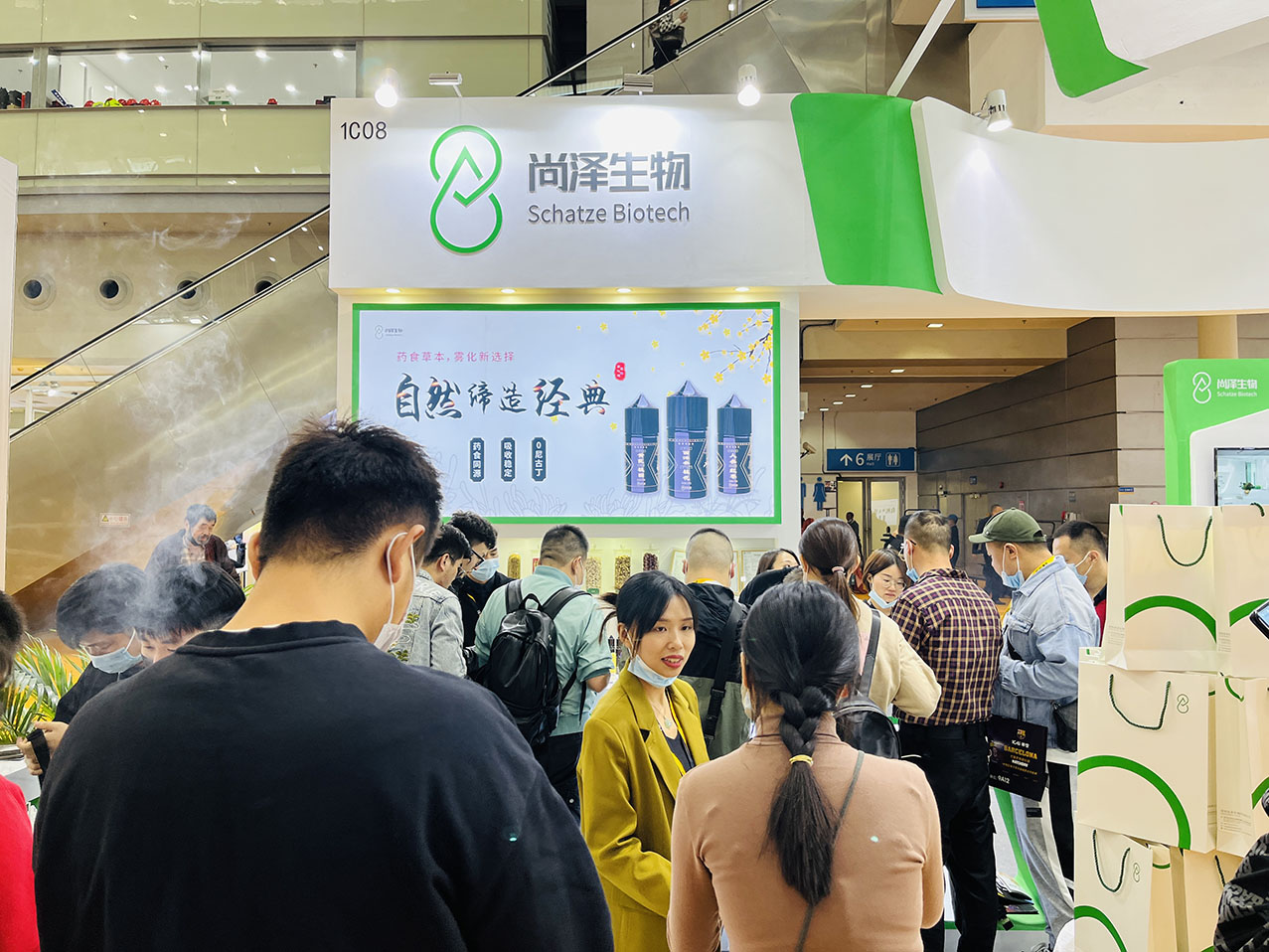 Review of Schatze at Shenzhen 2021 IECIE Exhibition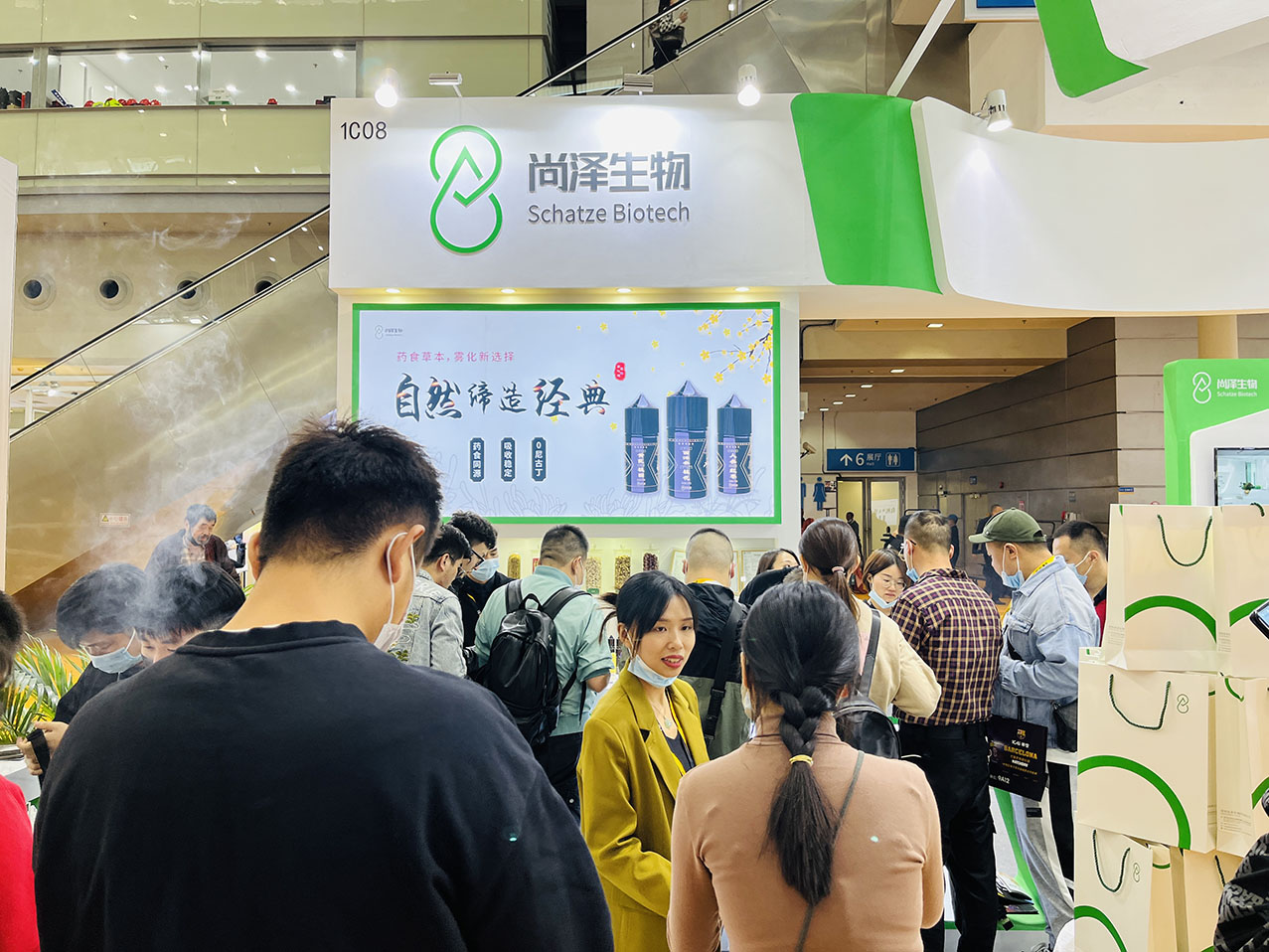 On December 6-8, 2021, International Electronic Cigarette Industry Expo & Atomization Technology Festival held in Shenzhen, Schatzebio made a stunning debut.
IECIE set up 3 major theme museums: IECIE international electronic atomization supply chain industry expo, IECIE low temperature herbal and heating without burning, create a new future retail scene experience area around offline sales. More than 2,500 brands are exhibited in the exhibition, which covers an overall area of 60,000 square meters.
With the theme of "REDEFINE FLAVORS", Schatzebio showed up in 1C08 of Hall 1 with full series of products, providing OEM and ODM services of E-liquid and new herbal products for exhibitors from all over the world. The company's booth layout is mainly green and white, which highlights the enterprise's green concept of environmental protection and expresses the pursuit of green production, making people feel different and delighted! With a variety of high-quality products, Schatzebio attracted many exhibitors stop to visit.
In order to repay the customers, the activities of flavor mystery boxes have attracted a large number of exhibitors to participate in.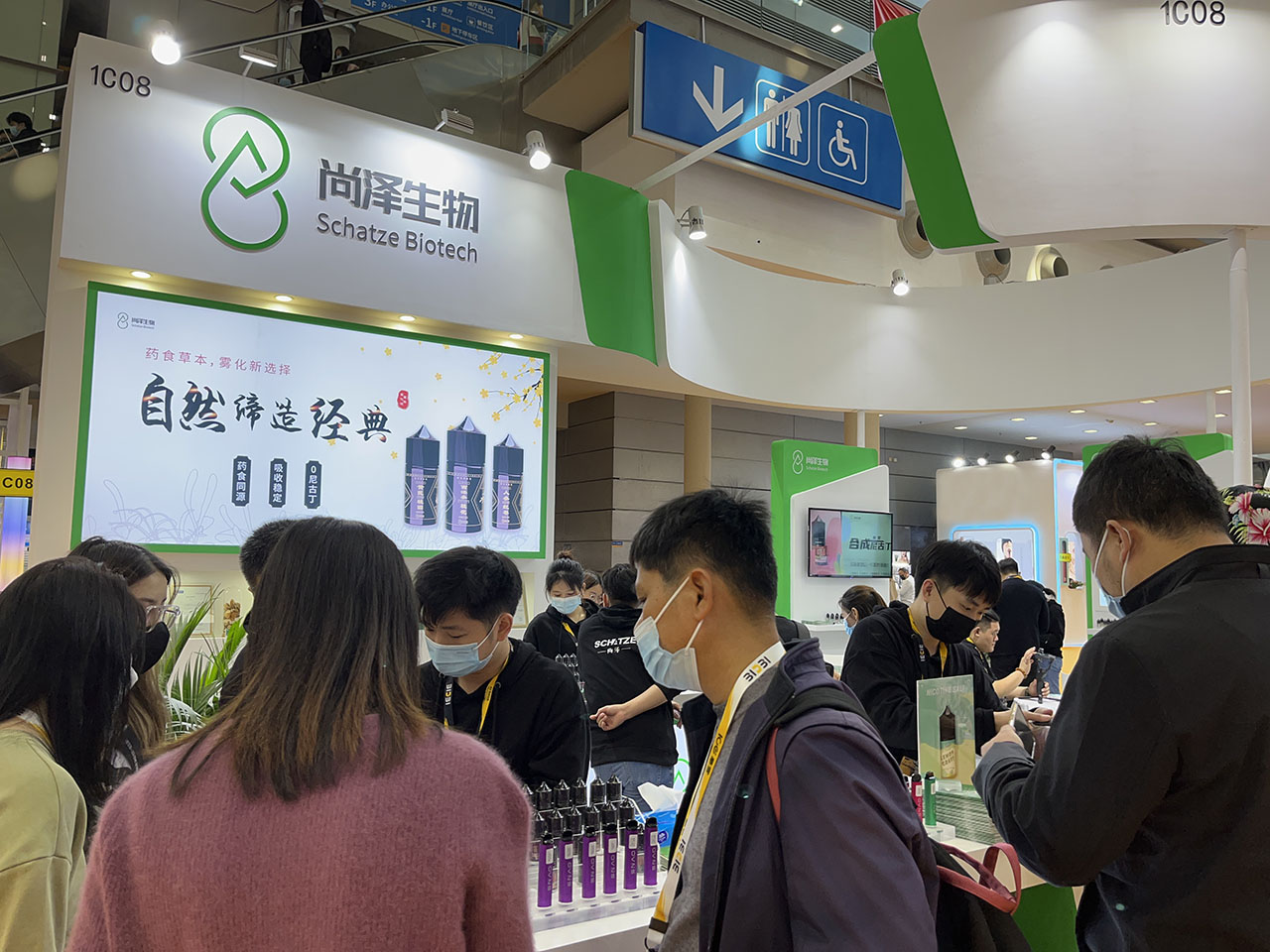 After understanding, some customers were very interested in our products and placed the orders on the spot. What an electric atmosphere! The staff said that although busy but happy! At the same time, thanks for all your trust and enthusiasm!
Good things know no borders. Foreign friends also came to Schatzebio's booth! They were also interested in Shangze's products.
As a global one-stop supplier of E-liquid and new herbal products, Schatzebio gathers more than 10 senior technical experts in the field, flavorists, domestic and foreign advanced combat R&D personnel. Combined with market demand, the company has created more than 1,500 flavors of E-liquids and new herbal products covering atomization herbal, snus, hookah cream, nicotine salt, synthetic nicotine, nicotine replacement, and others.
Relying on the excellent technology, good products, and quality service, Schatzebio has become a well-known E-liquid brand at home and abroad, which has manufactured many preferred E-liquids and new herbal products, and whose cooperation brand has covered Asia, America, Europe, Australia and other places of 36 countries and regions. The products are well received by the customers.
In the future, Schatzebio will continue to be committed to the research and development of high-quality, healthy, and environmentally friendly E-liquid and new herbal products. Additionally, with continuous technological innovation and product iteration, Schatzebio will grow together with the electronic atomization industry! Please stay tuned!