Schatze Biotech Have Obtained the License for Tobacco Monopoly Production Enterprise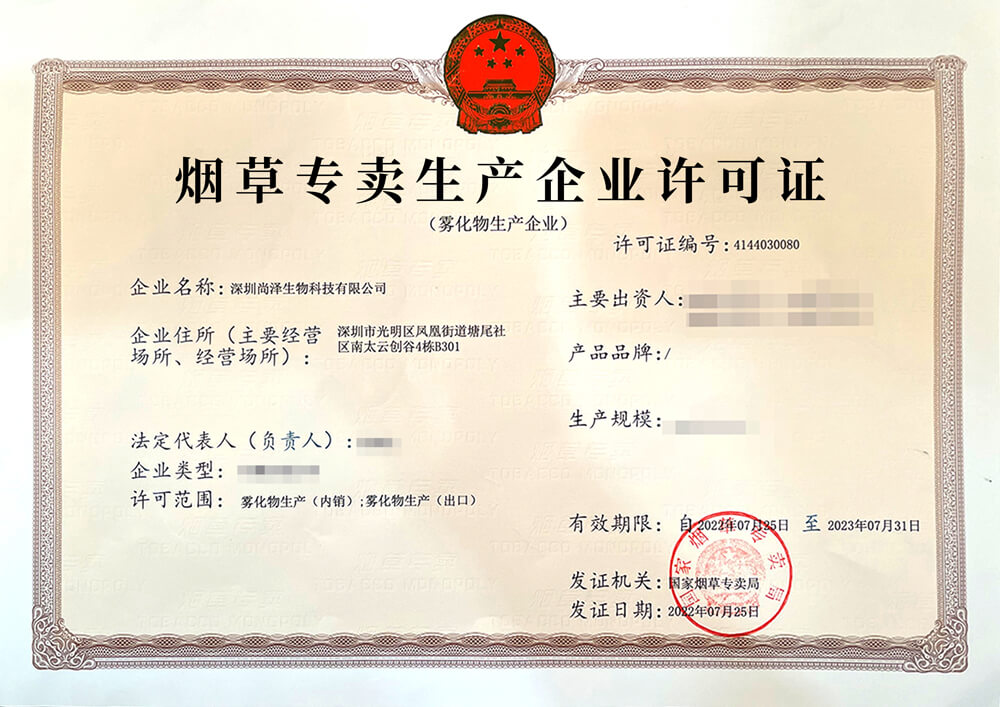 Schatze Biotech Have Obtained the License for Tobacco Monopoly Production Enterprise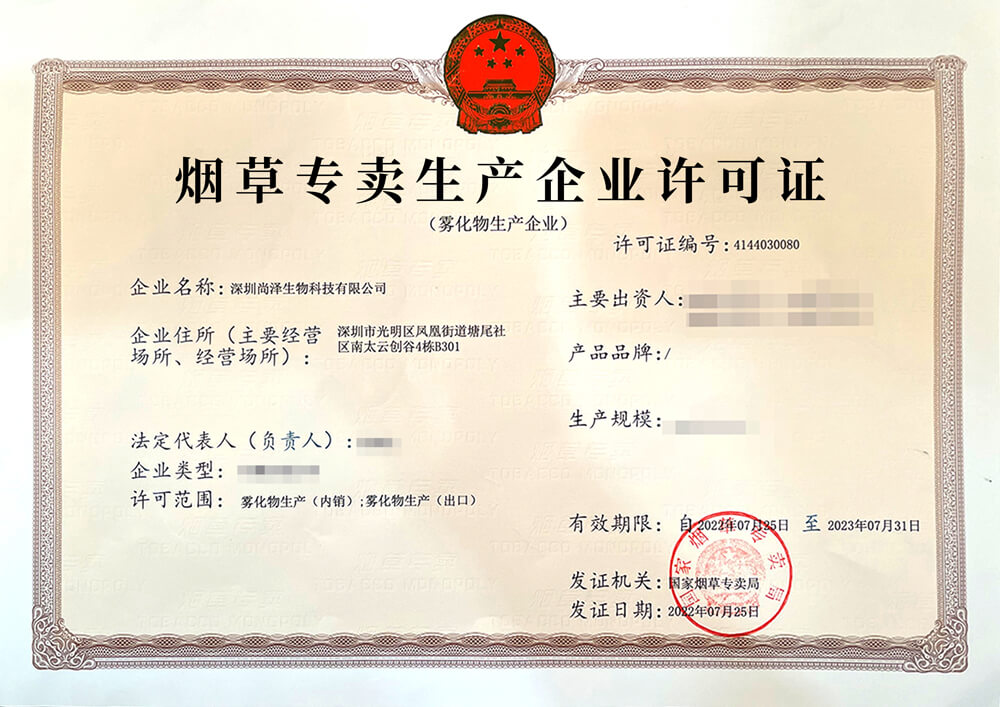 Dongguan Schatze Biotech Co., LTD. and Shenzhen Schatze Biotech Co. LTD. have obtained the License for Tobacco Monopoly Production Enterprise issued by the State Tobacco Monopoly Bureau. Scope of business: E-Liquid production (Import/Export).
Schatze Biotech, a leading e-juice manufacturer, provides one-stop e-liquid solution and OEM/ODM service for e-cigarette and vape e-liquid brands. Since its establishment, the company has been deeply engaged in the field of electronic liquid. With strong R&D technical strength, strict quality control process and high-quality customer network, the company has won high praise from customers at home and abroad.
The company attaches great importance to product development, technological innovation and the quality, has a perfect fragrance system, quality control system, equipped with high specifications of r & D testing laboratory. Meet GMP, ISO9001, ISO22000, and other factory quality and safety control system certifications, as well as RoHS, TPD, and other product authority certifications.
Obtaining the License for Tobacco Monopoly Production Enterprise is the result of the efforts of Schatze Biotech, is the national recognition of Schatze Biotech, is also a new starting point for Schatze Biotech.
In the future, Schatze Biotech will continue to maintain a high standard and strict requirements of product research and development, and accelerate innovation in technology, business, mechanism and other aspects. At the same time, Schatze Biotech will actively adhere to the business philosophy of "Innovation and enterprising, the pursuit of excellence, perfect user experience", follow the new regulation, and contribute to the sustainable development of the e-cigarette industry!